AEON CX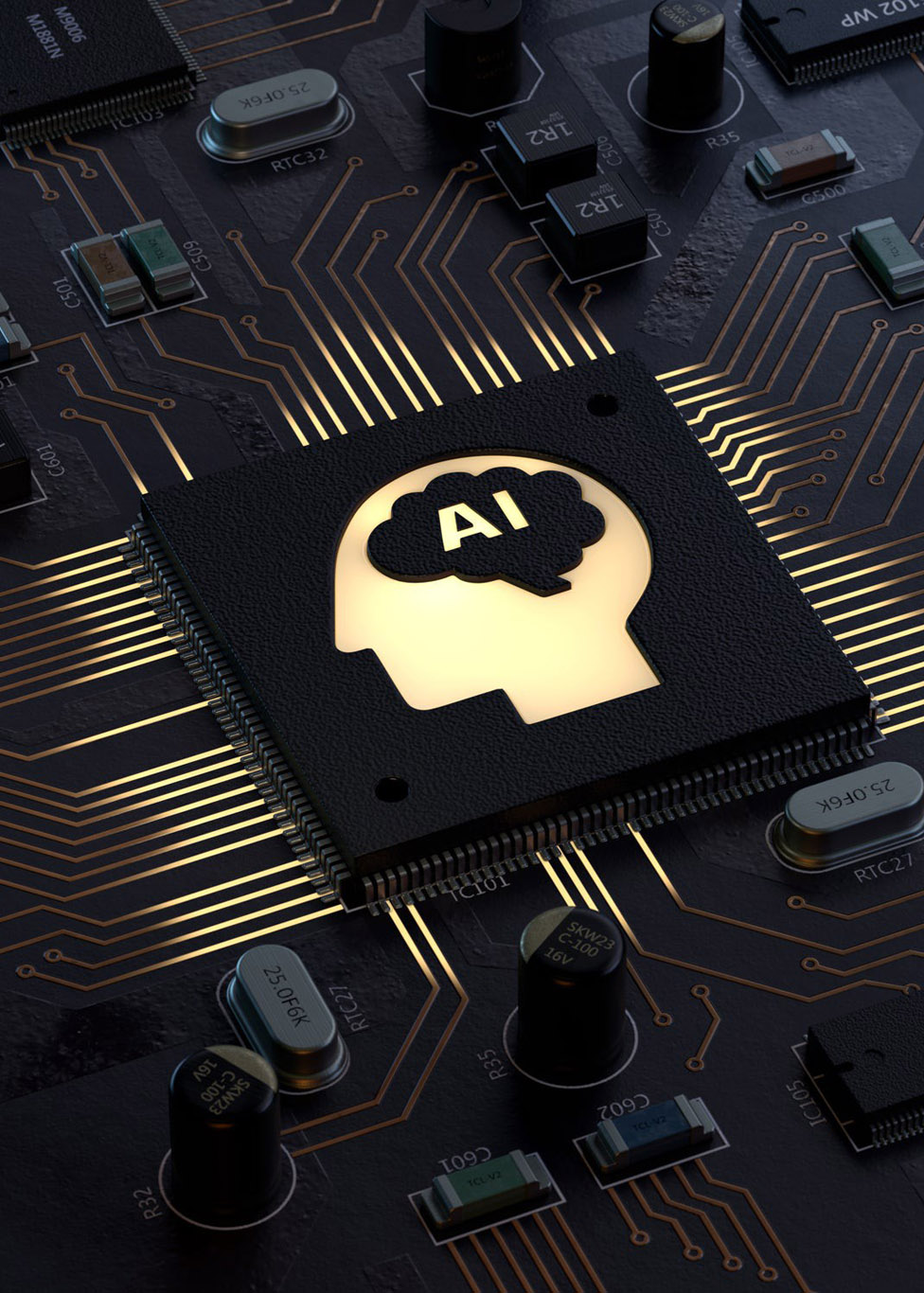 Follow the Sun
Trusted AI Accelerators
for IOT IOMT and Space
Generate insights where you need them. AEON CX is the leading producer of low-power AI Accelerators your customers can trust. High-altitude to home. Agriculture to healthcare. AEON Enclaves deliver fast tamper-evident artificial intelligence untethered from communication networks and servers.
Low Power
Enclaves are small in size, consume less power than other accelerators and operate without direct cooling. Lower power improves reliability and reduces ownership costs.
Trustworthy
Secure attestation allows insights generated at the edge to be trusted. Our unique technology ensures Enclaves and trusted applications have not been tampered with from hardware to software.
Full Speed
Accelerate inference to state-of-the-art speeds using convolutional, recurrent or next generation spiking neural networks with AEON C5 or C7 Enclaves.
Familiar
Integrate trained neural networks from familiar formats and develop other application components with AEON Composer. The development tools and manufacturing service lifts the burden of low-level details.
Hyperspectral Surveillance

Forest Fire Intelligence
AEON C5 Enclaves power a groundbreaking bushfire mitigation solution. The new classification technology can accurately discover fuel hazards from high-altitude and alert responders faster than previously possible.
Enclaves
Engineered for
Extremes
AEON Enclaves are engineered for the extreme environment of Low Earth Orbit, hostile temperatures of the Sahara Desert and wet areas at home. Enclaves provide customizable AI processor cores compatible with RISC-V architecture. Their modular redundancy design features a rugged radiation shielding enclosure.
C1 series

GPU enabled

AEON C1 series provide a GPU accelerated solution for learning, education and rapid prototyping. The series supports convolutional, recurrent and simulated spiking neural networks. C1 Enclaves are a low cost development testbed for edge inference applications.
C5 series

FPGA enabled

AEON C5 series are accelerated by FPGA architecture. The series operate at low-power and achieve state-of-the-art acceleration of convolutional, recurrent and simulated spiking neural networks. C5 Enclaves can replace existing GPU inference applications.
C7 series

Neuromorphic enabled

AEON C7 series are driven by neuromorphic processor cores and the next generation in edge AI acceleration. The ultra-low power series leverage spiking neural networks to deliver efficient pattern recognition from spatio-temporal data.
Augmented Reality Interfaces

Augmenting Your Abilities
Changes in health can be rapid and expert care isn't always accessible. AEON C5 Enclaves drive an interactive mirror with the smarts to detect changes in health, fitness and wellbeing during your normal routine.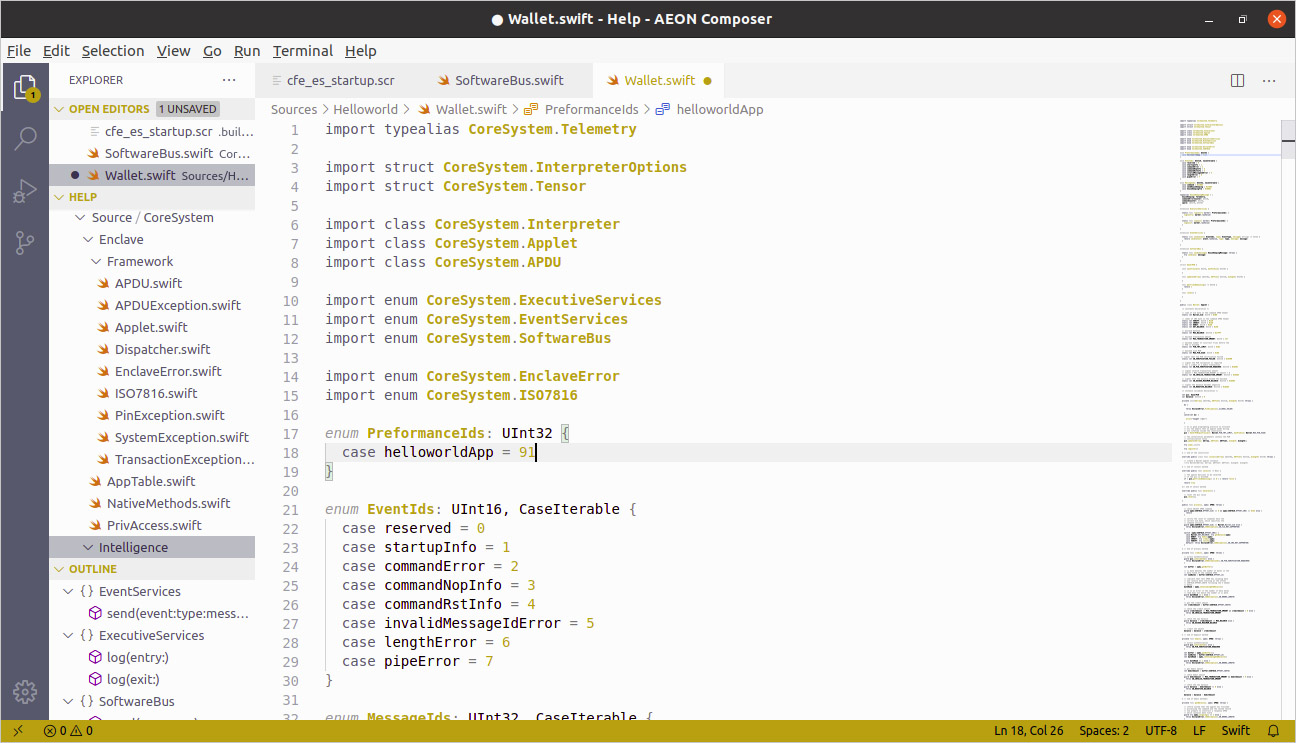 Developers
AEON
Composer
AEON Composer is a Swift language development toolchain designed specifically for trusted applications - from small farm sensors to satellite payloads and medical diagnostic systems. Developed in alignment with AEON Enclave hardware, it simplifies system design and software development of C1, C5 and C7 applications.
Toolchain
The toolchain features an integrated development environment including compiler for synthesizing neural networks to target AI processor cores, debugger and software development libraries.
Framework
Enclave software is built on a heritage of real-world security and safety-critical applications. The development libraries couple NASA's Core Flight System with our GlobalPlatform compatible framework.
Models
Accelerate neural networks trained with the leading deep learning frameworks. Composer can import models from familiar formats created with TensorFlow, Keras, MXNET, Caffe2 and PyTorch.
Manufacturing
Provision custom Enclaves on-demand with Composer. Our production service evaluates application code to quality standards and optimizes neural networks for the target architecture.